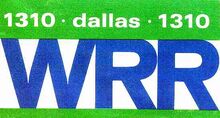 WRR (AM), now known as KTCK), began broadcasting via AM in 1920 and received its license and call letters on August 5, 1921. In 1948, WRR-FM received its first FM license. After WRR 1310 was sold WRR-FM changed its call letters to WRR. Despite its public ownership, WRR is a commercial station and sells advertising. Over the years, private broadcasters in the Dallas-Fort Worth market have made numerous but unsuccessful calls for privatizing the station. (read more at Wikipedia)
Links to Peel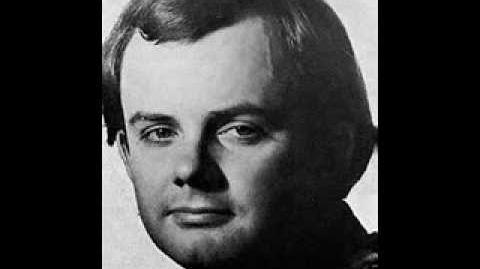 John Peel made his radio debut in 1961 on WRR as a "blues expert" on the station's popular R&B show Kat's Karavan. The show stood out from the predominantly middle-of-the-road programming of WRR at the time and was considered daring because it presented black R&B music to a white teenage audience, at a time when the USA, and the southern states in particular, were still racially segregated. Peel's stint on the show did not last long - according to him, he was given short shrift when he asked the station if they would pay him for his work - but the experience made a strong impression on him, as he continued to type "Kat's Karavan" at the top of the running orders for his Radio One shows in the later stages of his career.
Shows
External Links
Ad blocker interference detected!
Wikia is a free-to-use site that makes money from advertising. We have a modified experience for viewers using ad blockers

Wikia is not accessible if you've made further modifications. Remove the custom ad blocker rule(s) and the page will load as expected.