A one hour documentary looking into the life and works of John Peel. This was first broadcast on BBC2 during John Peel's Night in 1999. The documentary includes rare archive extracts from America, on which John's voice can be heard from his days as a DJ on various US stations, along with footage of him on Radio London and from the various stages of his BBC career. Also the programme interviews John at his home, in his car and also at his office, where he opens lots of mail, which includes CD's from unsigned bands/artists. Contributors to the programme include his producers Bernie Andrews and John Walters, Radio One colleague Andy Kershaw. Ivor Cutler, Jarvis Cocker of Pulp, radio critic Gillian Reynolds, and many other broadcasters and recording artists.
Clips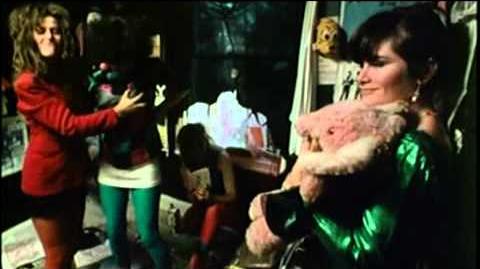 Ad blocker interference detected!
Wikia is a free-to-use site that makes money from advertising. We have a modified experience for viewers using ad blockers

Wikia is not accessible if you've made further modifications. Remove the custom ad blocker rule(s) and the page will load as expected.