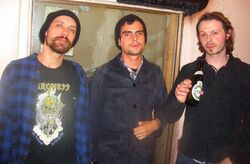 Trencher are a British experimental death metal / grindcore band formed in London during 2001 by members Pox "Helme" (Bass, Vocals), Lock-Monger "the Slab" (Drums) and Mr. M.Shit / "Twinz of Evil" (Keyboards, Vocals). The band released several albums and singles and it is not known whether they still together with their last release in 2011 coincidentally called All Suffering...Soon To End.
Links To Peel
Peel first played the band's material on his 07 January 2004 show, where he played two tracks from the group, one from the compilation album Robots And Electronic Brains - Bush, 1945 and the other, the LP "When Dracula Thinks 'Look At Me'", sourced from the CD issued with Terrorizer magazine. Later on in the year, the band recorded a session for his show, becoming the last group to have a session broadcast during Peel's lifetime when it was repeated on 14 October 2004.
Sessions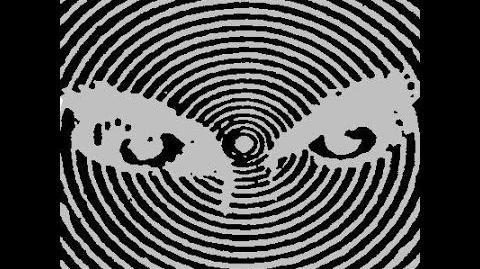 The session is available officially as one side of a split 10" with Esquilax.
1. Recorded: 2004-04-28. Broadcast: 25 May 2004. Repeated: 14 October 2004
Attack Of The Sex Attackers / Delusions/Blondes Of Meth / Row Upon Row Of Leper Skulls/Deja Poo / I Lost All My Hair In A Skiing Accident/Trapp
Other Shows Played
2004
External Links
Ad blocker interference detected!
Wikia is a free-to-use site that makes money from advertising. We have a modified experience for viewers using ad blockers

Wikia is not accessible if you've made further modifications. Remove the custom ad blocker rule(s) and the page will load as expected.