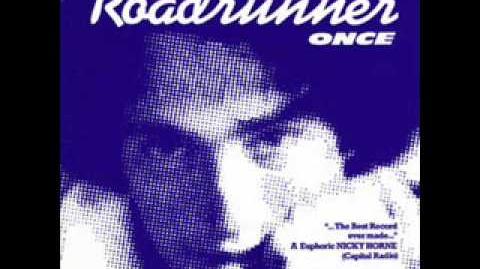 Artist
Played
Extracted on this occasion from the (slightly tongue-in-cheek titled) LP "Berserkly Chartbusters Vol. 1", released in the UK on the United Artists label. Peel comments that he'd like to hear more from Jonathan Richman ("Well worth encouraging, I think"). His wish was granted - "Roadrunner" was released (or re-released) in the wake of the punk explosion as a single in its own right on the Berserkly label (catalogue number BZZ 1) and reached no. 11 in the UK singles chart in July 1977.
Ad blocker interference detected!
Wikia is a free-to-use site that makes money from advertising. We have a modified experience for viewers using ad blockers

Wikia is not accessible if you've made further modifications. Remove the custom ad blocker rule(s) and the page will load as expected.