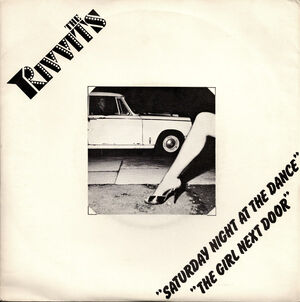 The Rivvits (1977-79) were a West London-based pop-punk-new-wave band formed by songwriter, lyricist, lead vocalist and guitarist Chris Burne, bassist and songwriter Martin Godfrey, guitarist/keyboard player and arranger Nick Jones and jazz drummer Dave Hawthorn.
Links with Peel
Festive Fifty Entries
Sessions
Shows Played
External Links
Ad blocker interference detected!
Wikia is a free-to-use site that makes money from advertising. We have a modified experience for viewers using ad blockers

Wikia is not accessible if you've made further modifications. Remove the custom ad blocker rule(s) and the page will load as expected.