PJ Harvey
Talk

0
5,967pages on
this wiki
"Well, I don't know how important the Mercury Music Prize is, but I'm glad that PJ Harvey won it."
(John Peel, 18 September 2001)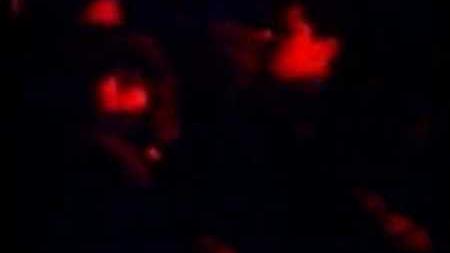 Polly Jean Harvey (born 9 October 1969) is an English musician, singer-songwriter, composer and occasional artist. Primarily known as a vocalist and guitarist, she is also proficient with a wide range of instruments including piano, organ, bass, saxophone, and most recently, the autoharp ... (read more at Wikipedia)
Links To Peel
Edit
Festive Fifty Entries
Edit
PJ Harvey is the fifth most successful act in the history of the Festive Fifty during Peel's lifetime, according to Mark Whitby in The Festive Fifty (Nevin Publishing, pg 151), using David Gedge's formula of one point for a 50th placing and 50 points for a chart-topper, additionally weighted to discount the effect of multiple entries of the same song in all-time lists. This puts her behind only New Order (4th), the Smiths (3rd), Wedding Present (2nd) and Fall (1st).
At the same time, she could be considered the unluckiest of all Festive Fifty artists, having reached #2 three times (including twice in consecutive years) without making number one (until the 2011 Festive Fifty placed 'Let England Shake' at the top).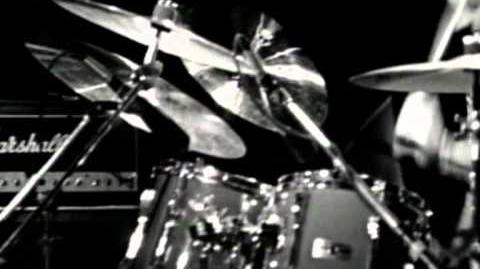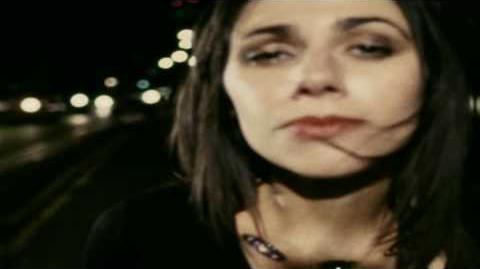 Sessions
Edit
Nine sessions. The first was later selected as one of the 125 Best Peel Sessions. The fourth was the first to be recorded at Peel Acres.
All of the first session and a variety of tracks from other ones are available on The Peel Sessions 1991-2004 (CD, Island, 2006). Session #1 was first released on Too Pure - The Peel Sessions (Various Artists, 10", Strange Fruit, 1992). 'Water' from #1 was also included on Radio Daze - The John Peel Sessions (Various Artists, cassette, Vox Magazine, 1992).
1. Recorded: 1991-10-29. First broadcast: *03 November 1991. Repeated: 29 December 1991, 12 September 2001
Oh My Lover / Victory / Sheela Na Gig / Water
2. Recorded: 1992-09-22. First broadcast: 23 October 1992. Repeated: 25 December 1992
Highway 61 Revisited / Me Jane / Ecstasy
3. Recorded: 1993-03-02. First broadcast: 12 March 1993. Repeated: 22 May 1993
Primed And Ticking / Claudine The Inflatable One / Wang Dang Doodle / Naked Cousin
4. Recorded: 1996-09-05 (Peel Acres). First broadcast: 21 September 1996. Repeated: ?
Taut / Snake / Losing Ground / That Was My Veil
5. Recorded: 1996-10-15 (live from Broadcasting House, Manchester). First broadcast: 15 October 1996. Repeated: ?
City Of No Sun / Un Carcia / Autour / Urn With Dead Flowers / Covil War Correspondent
6. Recorded: 1998-09-23 live for Evening Session: First broadcast: 23 September 1998. Repeated: 25 February 1999
Sky Lit Up / Joy / The Garden / My Beautiful Leah / Catherine / Perfect Day Elise / Electric Light / Taut
7. Recorded: 2000-11-10. First Broadcast: 20 December 2000. Repeated: 16 August 2001
This Wicked Tongue / Somebody's Down Somebody's Name / Kamikaze / Beautiful Feeling / Nickle Under The Foot
8. Recorded: 2004-05-20 (live at Peel Acres). First broadcast: 20 May 2004. Repeated: ?
The Letter / Uh Huh Her / Cat On The Wall / Evol / Shame
9. Live from Maida Vale 3 as part of Keeping It Peel Night: 16 December 2004.
Horses In My Dreams / Fountain / You Come Through.
01 May 1992: A happy John introduces a 'mystery guest', who turns out to be P. J. Harvey. She plays two tracks live.
Highway 61 Revisited
Rid Of Me
01 April 1999: Peel 60th birthday gig with Echo & The Bunnymen, at the Improv Theatre, London, recorded same night
Dry
Man Size
Legs
Angelene
C'Mon Billy
Rid Of Me
Teclo
Send His Love
50Ft Queenie
Oh My Lover
26 October 2000: Live from The Coal Exchange, Cardiff
This Wicked Tongue
The Whores Hustle And The Hustlers Whore
Send His Love To Me
Good Fortune
A Place Called Home
Hair
One Line
Mansize
Big Exit
Kamikaze
This Is Love
Dry
Somebody's Down Somebody's Name
This Mess We're In
30 Miles
06 September 2001: recorded live at Reading Festival
The Sky Lit Up
The Whores Hustle Hustlers Whore
Good Fortune
You Said Something
This Wicked Tongue
This Is Love
Somebody's Down Somebody's Name
Big Exit
29 June 2004: Live from Glastonbury
Big Exit
Harder
The Whores Hustle And The Hustlers Whore
Other Shows Played
Edit
The list below was compiled only from the database of this site and Lorcan's Tracklistings Archive and may be incomplete. Please add further details if known.
1991
(JP: "It's a sad reflection on our times that the success of that will depend very much on what PJ Harvey looks like, even in 1991. If she looks suitably waif-like and in need of male protection, in the eyes of her beholders anyway, then it'll probably do very well. Either way, I have no idea what she looks like and I don't especially care, because I think it's a great record.")
1992
(JP: "Next time I have lunch with her, I'll let her do the talking".)
(John is perplexed by Rough Trade Germany's description of Harvey as "Englands neue göttin," which translates as "England's new goddess.")
(JP: "At this very moment, according to my calculations, the woman of my dreams should be heading south from Norwich where she will have been seeing PJ Harvey in concert at the Waterfront: I wish I could have been there meself.")
1993
(JP: "Part of my contractual agreement with the BBC before doing these programmes was that I should be allowed to play every afternoon a record by PJ Harvey, and here's this afternoon's.")
(JP: "It's time for our PJ Harvey slot and we thought we'd play safe by playing you the single again. This is 50 ft Queenie. The twang's the thang.")
(JP: 'This is PJ Harvey. You probably know this off by heart by now anyway. It's probably number one in the charts. To be honest with you I should know but I don't. This is from the 4-Tracks Demo album. One of the more bizarre performances on there. One of me favourites too.')
(JP: "The women Sid Perks would have called, I'm afraid, Poll Doll, PJ Harvey.... and it would be nice if she would come into our studio and do a spot of hollering before she became so mega we lost sight of her altogether."')
1995
(JP: "You may recall the last time that Polly Jean did a session for the programme a couple of years ago, she said, 'Any time you want a session, or for us to come into the studio and play live, just give us a ring.' We have tried to do that, but unfortunately of course, we've not been able to get past her management, so I understand it, but we'll keep working at it anyway and hope that we can.")
1996
1997
1998
1999
2000
2001
(JP: "Well, I don't know how important the Mercury Music Prize is, but I'm glad that PJ Harvey won it.")
2003
(JP: "She remains a goddess of course." He then plays 30 seconds of song again by mistake.)
2004
Other
External Links
Edit