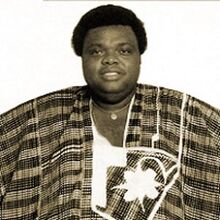 Pépé Kallé, sometimes written as Pepe Kalle (November 30th 1951 – November 28th 1998) was a soukous singer, musician and bandleader from the Democratic Republic Of The Congo. Pépé Kallé was born Kabasele Yampanya in Kinshasa (then Léopoldville) in the Belgian Congo, but later assumed his pseudonym in hommage to his mentor, Le Grand Kallé.
With a multi-octave vocal range and a dynamic stage presence, the 190 cm (6 ft 3 in) and 136 kg (300 lb) vocalist recorded more than three hundred songs and twenty albums during his two decade-long career. Known affectionately as "the elephant of African music" and "La Bombe Atomique,"[citation needed] Kallé entertained audiences with his robust performances.
Links To Peel
Peel started playing Pépé Kallé's music in the late 80's and after the success of the Cameroon football team in the 1990 World Cup in becoming the first African team to reach the quarter finals, Pepe released a record called Roger Milla, named after the Cameroon football player, which became one of Peel's favourite football songs.
In an interview with the Telegraph before his death, Peel mentioned that Pepe Kalle's Roger Milla would be one of the songs he would like to be played on his funeral:
"There's one record, called Roger Milla, which is by Pepe Kalle - he's from the country that once was called Zaire but is now called one of those Monty Python-esque names such as the People's Republic of Congo, or Congolese People's Republic, or something - that I would buy straight away. Rogar Milla was a Cameroon footballer - a great World Cup hero about 20 years ago. It is the other song I want played at my funeral, along with Teenage Kicks by the Undertones because it's such an uplifting, glorious record. I would need to have something like that at my funeral."[1]
Shows Played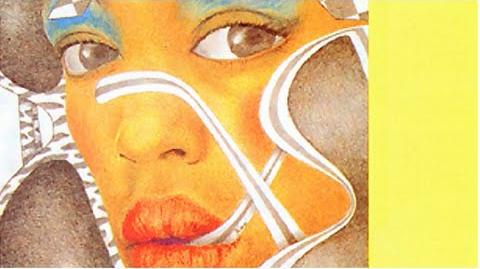 1989
1990
1991
1992
1993
1994
1996
1998
1999
24 June 1999: Roger Milla [John Peel ('Fat Boy') and Steve Lamacq ('Slim') Mix]
2000
2001
2002
2004
11 March 2004: Roger Milla (12") Stern's (JP: "Tragically, listeners, whilst that was playing I seem to have blown the speakers here at Peel Acres. It is such a great record. I've just decided that along with Teenage Kicks, I want that one playing at my funeral as well, because I do suspect that the two played back to back could raise the dead and I'm kind of counting on that.")
Post Peel
11 November 2004: Roger Milla (LP - Lightning Over the River: The Congolese Soukous Guitar Sound) - (Nascente)
16 December 2004: Roger Milla (CD - Larger Than Life) Stern's Africa
See Also
External Links