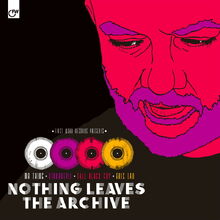 Nothing Leaves The Archive is a double 7" single of four tracks by four different producers, featuring music sampled from items in John Peel's Record Collection. Put out by the First Word label, the April 2016 release was the third in a series for Record Store Day, following "Nothing Leaves The House" (2014) and "Thing Leaves The House" (2015).
One of the main figures behind the trilogy, Mr Thing, had featured in Peel's shows from the 1990s both as a member of Scratch Perverts[1] [2] and as a DMC DJ championship finalist.[3]
The Eric Lau track on Nothing Leaves The Archive, 'YNWAJP', paid tribute to Peel in the title (which also references You'll Never Walk Alone) and also by the inclusion of a sample of Peel speaking.
Tom Ravenscroft, Peel's son, had the exclusive first radio play of Nothing Leaves The Archive on Radio 6 Music.[4]
Tracklisting
Video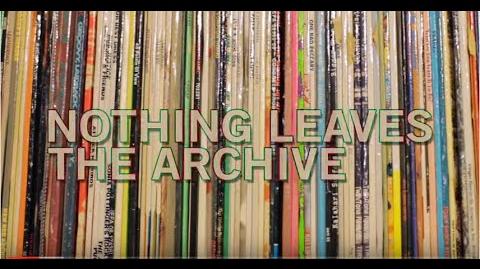 See Also
Links
Ad blocker interference detected!
Wikia is a free-to-use site that makes money from advertising. We have a modified experience for viewers using ad blockers

Wikia is not accessible if you've made further modifications. Remove the custom ad blocker rule(s) and the page will load as expected.