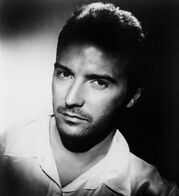 Midge Ure (b. James Ure, 1953) is a British singer, musician and songwriter from Lanarkshire, Scotland. Although most noted for his role as frontman in the group Ultravox from 1980, and as a solo artist from 1982 onwards, he had also previously played in and written songs for various groups including Slik, Rich Kids, Thin Lizzy and Visage. He also founded the Band Aid charity supergroup project with Bob Geldof in 1984. As a solo artist he scored a number one hit in the UK in September 1985 with 'If I Was'.
Links to Peel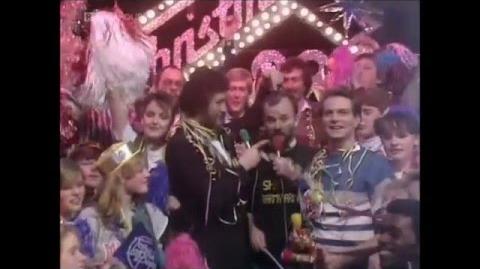 Ure recorded two sessions for Peel when with the Rich Kids. He also penned the Thin Lizzy track 'Get Out of Here' from the album Black Rose, played by Peel on at least two occasions. The song 'Yellow Pearl', used as TOTP theme music during Peel's years as presenter, was written by Ure and Phil Lynott of Thin Lizzy. There is no evidence that Peel himself played the first Ultravox single featuring Ure, 'Sleepwalk', although it was played by Paul Gambaccini standing in on the show in 1980. Typically however he did play the B side 'Waiting', also co-written by Ure. Peel introduced the Ure-fronted Ultravox a few times on Top of the Pops and Ure as a solo artist twice, although only as promo videos.
An early release of the Skids' 1979 Peel session recording 'Hymns From A Haunted Ballroom' (from session #4) credits keyboards to Midge Ure[1]. It may have been that Ure helped out his fellow-Scots while without his own band, arriving via Rusty Egan who played drums on the Skids' album Days in Europa (1979) and with whom he would later work in Visage.[2]
Shows played
See also
External links
Ad blocker interference detected!
Wikia is a free-to-use site that makes money from advertising. We have a modified experience for viewers using ad blockers

Wikia is not accessible if you've made further modifications. Remove the custom ad blocker rule(s) and the page will load as expected.