Meltdown And The Royal Festival Hall At 50 was a BBC2 programme, first broadcast on 12th May 2001, about the Meltdown festival taking place at the Royal Festival Hall, which celebrated its 50th anniversary. The programme included a range of music from classical music to modern rock performances at the Royal Festival Hall.
Links To Peel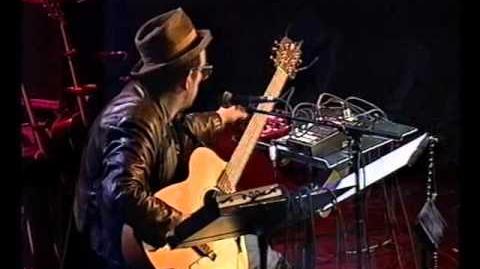 Peel presented the programme and introduced viewers through the physical and musical history of the Royal Festival Hall on London's South Bank, which celebrated its 50th anniversary with a gala concert featuring music by Beethoven, Schumann, Verdi and Puccini, with the Philharmonia Orchestra, conducted by Valery Gergiev.
The programme also includes A People's Place, a documentary containing classic archive performances by some of the great names associated with the venue over the years, including Maria Callas and Igor Stravinsky.
The climax of the evening comprised highlights from five performances from Nick Cave And The Bad Seeds, David Thomas And Two Pale Boys, and Elvis Costello, plus music composed by Magnus Lindberg, George Benjamin and Louis Andriessen.
External Links
Ad blocker interference detected!
Wikia is a free-to-use site that makes money from advertising. We have a modified experience for viewers using ad blockers

Wikia is not accessible if you've made further modifications. Remove the custom ad blocker rule(s) and the page will load as expected.