Malaysian Girls were an unidentified group of three Malaysian girls splashing water called 'ketimum' or water splash music, which later ended up on the BBC Archives. The water splash track called Hydro-Percussion appeared on John Peel's Archive Things and nothing is known when or where the sound was recorded in Malaysia.
Links To Peel
Peel played the Hydro-Percussion track on his 04 July 1970 show and dedicated it to Jimmy Savile. Not much is known why it was dedicated to him.
Shows Played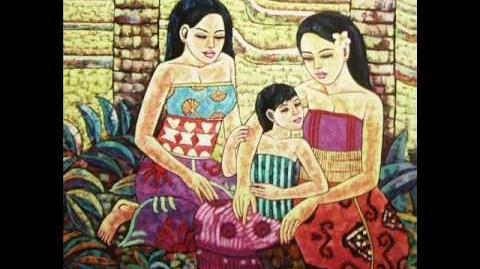 1970
04 July 1970: Hydro Percussion (LP: John Peel's Archive Things) BBC REC 68M (JP: And there's one for Jimmy Savile. Sounds like a communal shower actually)
External Links
Ad blocker interference detected!
Wikia is a free-to-use site that makes money from advertising. We have a modified experience for viewers using ad blockers

Wikia is not accessible if you've made further modifications. Remove the custom ad blocker rule(s) and the page will load as expected.