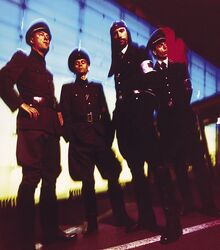 Laibach is a Slovenian avant-garde music group associated with industrial, martial, and neo-classical musical styles. Laibach was formed on 1 June 1980 in Trbovlje, Slovenia, at the time part of Yugoslavia. The band represents the music wing of the Neue Slowenische Kunst (NSK) art collective, of which it was a founding member in 1984. The name "Laibach" is the German name for Slovenia's capital city, Ljubljana.
Links To Peel
Peel heard the group in the early 80's through a German indie label, where the band's music was distributed throughout Europe, due to the group being banned in Yugoslavia, because of their anti-authoritarian lyrics. The band did two sessions for Peel, but after the 80's their music was rarely played on his show.
In 2012, five Laibach LPs were among the first 100 albums by artists beginning with L when details of Peel's record collection were initially released via TheSpace website (see Record Collection: L). The band were also the subject of a related video documentary, L Is For Laibach, introduced by Sheila Ravenscroft, who recalled:
"They were very industrial music. John loved it, and he loved particularly their cover versions, which they did a lot of."
Sessions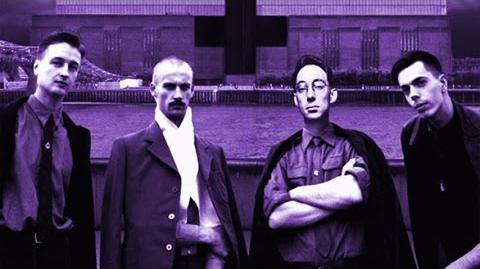 All the sessions are available on The John Peel Sessions (Strange Fruit, CD, 2002)
1. Recorded: 1986-06-15. Broadcast: 24 June 1986. Repeated: 14 July 1986, 29 December 1986, Karl's Tape December 1986, 24 February 1988
Krvava Gruda - Plodna Zemlja / Krst / Life Is Life
2. Recorded: 1987-04-07. Broadcast: 27 April 1987. Repeated: 12 May 1987
Leben-Tod / Trans-National / Krvoprelitje
Other Shows Played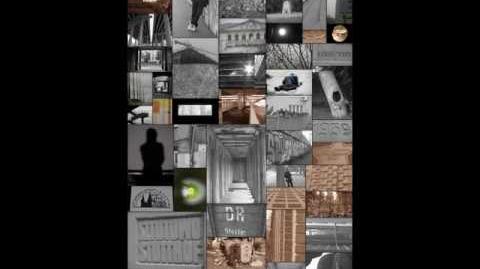 1984
14 June 1984: Panorama (12" - Panorama/Decree) East West Trading Company
02 July 1984: Sila (12" - Boji / Sila / Brat Moj) L.A.Y.L.A.H. Antirecords
1985
1986
1987
1988
External Links
Ad blocker interference detected!
Wikia is a free-to-use site that makes money from advertising. We have a modified experience for viewers using ad blockers

Wikia is not accessible if you've made further modifications. Remove the custom ad blocker rule(s) and the page will load as expected.