Career Outline
The Exiles were formed in Bury St Edmunds in late 2001, and disbanded after 2 and a half years of fruitless gigging in May 2004. The band consisted of Ben Miles (guitar and vocals), Adam Moss (guitar), Matt Dupuy (bass) and Bob Halliwell (drums). In spite of getting some attention after their first Peel Session alongside fellow Bury St Edmunds band The Dawn Parade in March 2003, and subsequently recording an EP in July of that year, The Exiles never made an official release.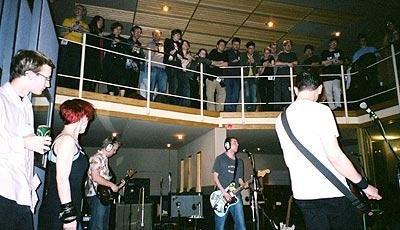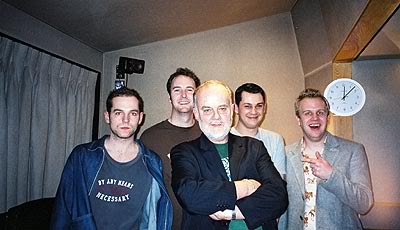 The band took their name from Bob's favourite album, 'Exile On Main Street' by The Rolling Stones. Prior to them playing their live session in March 2003, Peel suggested that having 'Exile...' as a favourite album was. 'Forgivable...just.' When Ben Miles replied that it wasn't forgivable Peel admitted that as it was the band's 'first time here, I was just being generous'. While the band never achieved success or notoriety, Peel obviously particularly enjoyed that evening as it is mentioned by Sheila in Margrave of the Marshes.[1]
The Exiles were invited back for a second session after they sent John a copy of their new EP, recorded in July 2003. John played the Exiles tracks 'Fer-de-lance' and 'The Not Gate' from that EP on his show in July 2003, and their second session was broadcast on 26 August 2003.
Festive Fifty Entries
None
Sessions
Two sessions, one performed live at Maida Vale 4
Response
Electric
The Not Gate
Black Mark
Fer-de-lance
Come Too Without You
Last Word
I Can't Breathe
Serotonin Burnout
How To Lose Friends
Building
Other Shows Played
References
↑

Pg 327 (hardback edition).
Ad blocker interference detected!
Wikia is a free-to-use site that makes money from advertising. We have a modified experience for viewers using ad blockers

Wikia is not accessible if you've made further modifications. Remove the custom ad blocker rule(s) and the page will load as expected.