The Cocteau Twins were a Scottish alternative rock band active from 1979 to 1997, known for complex instrumentation and atmospheric, non-lyrical vocals. The original members were Elizabeth Fraser (vocals), Robin Guthrie (guitar, drum machine) and Will Heggie (bass guitar), who was replaced by Simon Raymonde (also bass guitar) early in the band's career … (read more at Wikipedia)
Links to Peel
My Top Ten
In 1984 Peel included 'From The Flagstones' by the Cocteaus in his selections for My Top Ten and discussed the band with Andy Peebles:
JP: Well, this is my favourite record of last year. And they were one of those bands again, like when I first heard them I thought, "Great, I'm glad I lived long enough to hear this." My favourite record of last year, From The Flagstones. (Plays 'From The Flagstones'.)
AP: The Cocteau Twins and From The Flagstones. It's a very, very pleasant voice actually. I like listening to that.
Peeling Back The Years
The following year, JP discussed the band at greater length with his producer John Walters in the fifth programme of the Peeling Back The Years series:
JW: … You prefer them to say, "This has come out of nowhere almost." Surely the band in the post-punk period that as much as anybody did that – and became a great favourite with you – was the Cocteaus, who were clearly not a punk noise at all. They were a beautiful music noise.
JP: Yes, well, not so much initially. I mean, when they first appeared, I've got an acetate somewhere at home and an early demo tape, and everybody just said, "Of course, well, this is another kind of Siouxsie & The Banshees really." I must admit, that always struck me as a bit of a nonsense, I must admit. I mean, just the fact that there were two women singers with fairly strong and identifiable voices didn't I think make the Cocteaus Siouxsie & The Banshees clones by any means.
JW: I'm not really aware of the early stuff that you must have heard at the time. Was it not this kind of swirly-whirly kind of spacey stuff that we've got used to?
JP: It was pretty swirly-whirly. I mean, some of the early things sounded like they might have been produced by some kind of post-punk Phil Spector, you know. They were very kind of Wall of Sound-ish.
JW: Yeah, cathedral swoopings.
JP: Cathedral Swoopers – what an excellent name for a band! There'll be one on the streets next week. (Plays 'Musette And Drums'.)
JW: Can you say then, apart from the cathedral swoopings, what was it then? Because that did strike very much of a chord with you, didn't it?
JP: Well, again it was just because – I mean, I preferred them then to now. I preferred them when they Elizabeth was still singing identifiable words. And I suppose once again the big attraction was that it was such an extraordinary voice. I mean, people would have said, people might have said that it was a very mannered voice. If it was mannered, then I'm perfectly happy for it to have been so. I just liked the noise of her voice, in the same way that I liked the voice of Marc Bolan and Roger Chapman with Family and Captain Beefheart and all of those other people. It's just a strong and identifiable voice.
Festive Fifty Entries
The Cocteau Twins are the seventh most successful act in the history of the annual chart voted on by Peel's listeners, according to Mark Whitby in The Festive Fifty (Nevin Publishing, pg 150), using David Gedge's formula of one point for a 50th placing and 50 points for a chart-topper, additionally weighted to discount the effect of multiple entries of the same song in all-time lists. This puts the band behind only Joy Division (6th), PJ Harvey (5th), New Order (4th), The Smiths (3rd), the Wedding Present (2nd) and the Fall (1st).
Guthrie and Fraser both also performed on This Mortal Coil's cover of 'Song To The Siren' (#3 in the 1983 Festive Fifty and #10 in the 2000 Festive Fifty all-time chart). In addition, Frazer supplied vocals for 'Primitive Painters' by Felt, which reached #7 in the 1985 Festive Fifty, and 'Teardrop' by Massive Attack, #21 in the 1998 Festive Fifty.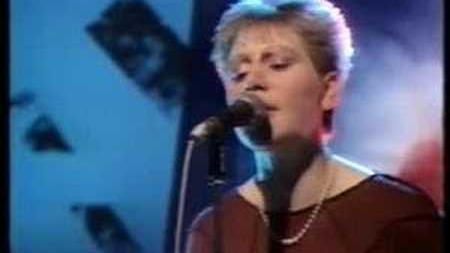 Sessions
Four sessions. All are available on BBC Sessions (2xCD Bella Union, 1999), along with other BBC material. 'Whisht' and 'Peep Bo' were officially released as 'Beatrix' and 'Ivo', respectively.
1. Recorded: 1982-06-21. First broadcast: 15 July 1982. Repeated: 26 July 1982, 17 August 1982, 16 December 1982
Wax And Wane / Garlands / Alas Dies Laughing / Feathers-Oar-Blades
2. Recorded: 1983-01-22. First broadcast: 31 January 1983. Repeated: 15 February 1983, 03 March 1983, 22 March 1983, 21 April 1983, 21 December 1983
Hearsay Please / Dear Heart / Blind Dumb Deaf / Hazel
3. Recorded: unknown (own studio). First broadcast: 04 October 1983. Repeated: 31 October 1983, 21 November 1983, 25 January 1984, 03 April 1985 (Muriel Gray)
The Tinderbox (Of A Heart) / Strange Fruit / Hitherto / From The Flagstones
4. Recorded: 1984-08-29. First broadcast: 05 September 1984. Repeated: 27 September 1984, 16 October 1984, 01 January 1985, 25 November 1985
Pepper-Tree / Whisht / Peep Bo / Otterley
Other Shows Played
(The list below is compiled only from the database of this site and is far from complete, due to a shortage of tracklistings from the band's most active period. Please add further details if known.)
1982
1983
1984
(JP: "A bit of a problem with this next one because a lot of people voted for it when it was called 'Peep Bo' when it was part of the session, and slightly more people voted for it when it was called 'Ivo' and it was part of the LP 'Treasure'. So we added the two votes together, which seemed like the only reasonable thing to do, and it comes out as number 16.")
1985
1986
1987
1988
1990
1992
1993
1995
1996
1999
2000
2003
2004
Other
External Links
Footnotes
↑

An interesting side note to this FF entry: it received votes both for the official release and the session version (which was known as 'Peep Bo).' JP and Judy Leighton, who helped to compile the chart, decided to add these together, presumably in order to a) avoid playing the same song twice, and b) to ensure that one song got a high placing rather than two reaching the lower rungs of the chart (or maybe not at all). This is probably the only instance of this ever happening in the chart (although there are other occasions when the same song made the chart in two different versions, but always in different years). Peel's comment concerning this is reproduced below.

↑

This performed the remarkable feat of entering the chart without JP actually playing it.