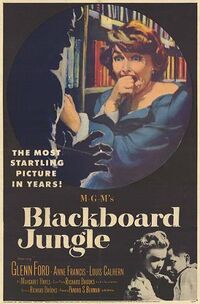 Blackboard Jungle is a 1955 American social commentary film about teachers in an inter-racial inner-city school, based on the novel of the same name by Evan Hunter and adapted for the screen and directed by Richard Brooks. It is remembered for its innovative use of rock and roll in its soundtrack and for the unusual breakout role of a Black cast member, future Oscar winner and star Sidney Poitier as a rebellious, yet musically talented student. In 2016, the film was selected for preservation in the United States National Film Registry by the Library of Congress as being "culturally, historically, or aesthetically significant".
Links To Peel
Peel mentioned seeing the film as a teenager on the 1994 BBC World Service documentary called Teenagers, where he described how he related to the film when he was a teenager: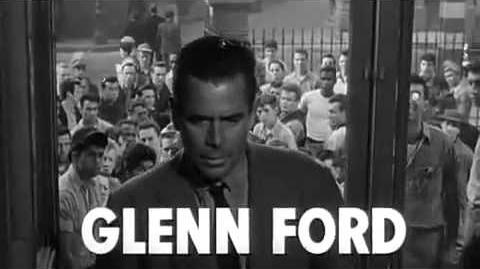 "Blackboard Jungle I suppose was the first time when I saw the film and heard Rock 'n' Roll Around The Clock, which was the kind of theme tune to it, I thought this is me, this is about me, well quite clearly it wasn't, it was mainly about black kids in New York, well I certainly wasn't a black kid or living in New York, it wasn't much about me at all, but at the same time you could kind of identify with it." [1]
External Links
Ad blocker interference detected!
Wikia is a free-to-use site that makes money from advertising. We have a modified experience for viewers using ad blockers

Wikia is not accessible if you've made further modifications. Remove the custom ad blocker rule(s) and the page will load as expected.