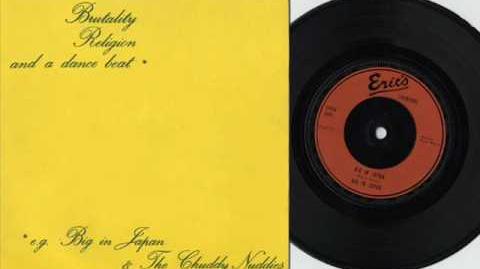 Liverpool legends of the Eric's club era, fronted by Jayne Casey (Pink Military, Pink Industry). Also featuring at various times Bill Drummond (Lori & The Chameleons, KLF etc), Ian Broudie (Original Mirrors, Lightning Seeds), Holly Johnson (Frankie Goes to Hollywood), Budgie (Slits, Siouxsie & The Banshees, Creatures, Dave Balfe (Lori & The Chameleons, Teardrop Explodes), among others.
Links to Peel
(please add)
Festive Fifty Entries
Sessions
One session only. No commercial release.
1. Recorded: 1979-02-12. First broadcast: 06 March 1979. Repeated: 03 April 1979 / 26 August 1980 / 20 September 1982 / 14 January 1985
Suicide High Life / Goodbye / Don't Bomb China Now (three songs only)
(Please correct mistakes and add any missing info)
Other Shows Played
(Please add any missing info)
External Links