Show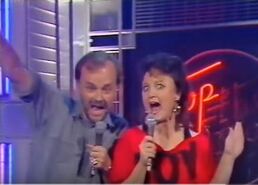 Name
Station
YYYY-MM-DD
Comments
This was the fifth program hosted by John Peel during 1985, again with Janice Long. This was the week's singles chart.
During the chart rundown:

Janice: "The incredibly brilliant Cult at 26 with She Sells Sanctuary...."
Peel: "The perfectly OK Damned at 25 with Shadow of Love...."
Tracklisting
Video
Ad blocker interference detected!
Wikia is a free-to-use site that makes money from advertising. We have a modified experience for viewers using ad blockers

Wikia is not accessible if you've made further modifications. Remove the custom ad blocker rule(s) and the page will load as expected.